Dramebaazi - 2021
International Arts Festival For the Young
'Dramebaazi-International Arts Festival for the Young' conceived in 2018, is one-of-a-kind Festival for the Young, focusing on process-based work to involve the youth community globally as curators, organisers and leaders to emphasise the prospects of Arts and Arts leadership.
Curated by Ramanjit Kaur, Founder Director, The Creative Arts Academy and Shaili Sathyu, Artistic Director, Gillo Repertory Theatre, this year the 4th Edition of the Festival will be held Online from 17th to 25th July, 2021.
Theme: The theme for 'Dramebaazi – International Arts Festival for the Young' 2021 is ACE – Accept.Change.Express. The thought behind the theme is to Accept all diversities, Embrace new changes and to let all voices Express.
Events: 'Dramebaazi' 2021 will have 28+ events, comprising workshops. performances, screenings, webinars and discussion forums.
Artists and the Audience: Catering to youngsters from 5 years to 30 years, educators and parents, the Festival will have artists representing 7 countries – India, UK, USA, Nigeria, Thailand, Sri Lanka and Australia.
Dramebaazi
Glance at the Previous Years
DRAMEBAAZI 2018
October 15, 2020
DRAMEBAAZI 2019
October 18, 2020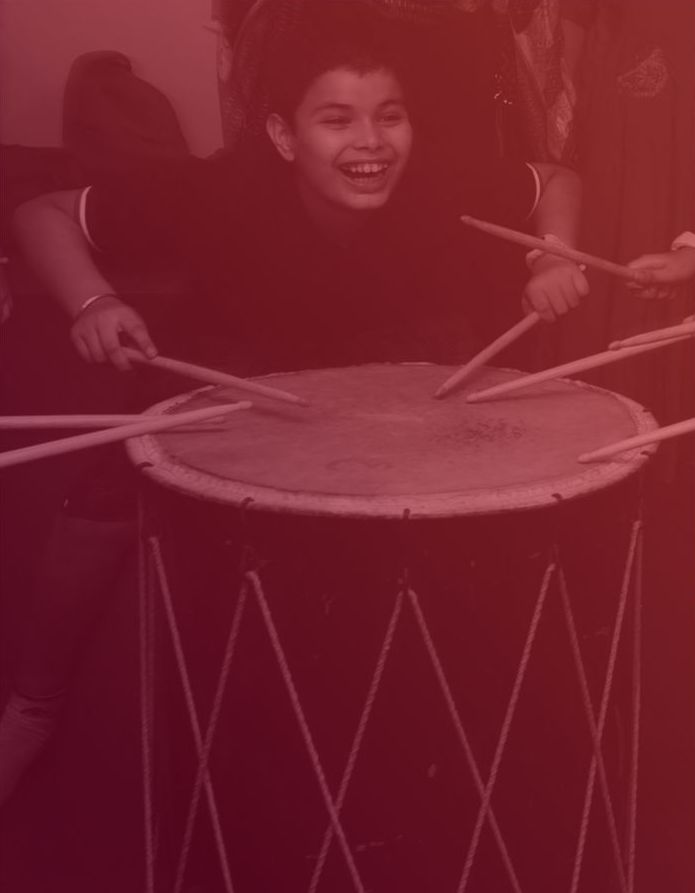 DRAMEBAAZI 2020
October 18, 2020
FOLLOW US ON SOCIAL MEDIA