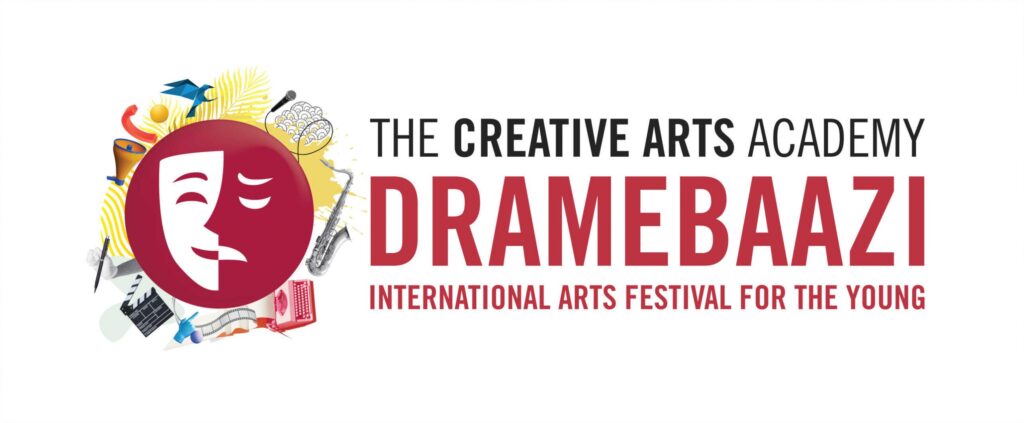 Dramebaazi
International Arts Festival For the Young
'Dramebaazi' is a platform to introduce the youth to art and culture, making them active participants within the Arts scene, while adding the 'fun' in education. It is an enriching and interactive space where artists, creators, cultural organizations and entrepreneurs  are invited to teach our students their craft. The festival was conceived in 2018 as a Children's Theatre Carnival, with the aim to immerse children and the youth of Kolkata into the Arts community, and for them to experience and know different artistic practices and crafts, and be inspired by them. 
Throughout this festival, we try to introduce the Arts as a lifestyle in the lives of every individual, advocate for the inclusion of Arts in school curriculums in a larger way, emphasize the prospect of the Arts as a strong career choice and its power of community creation. We hope to make children visualize themselves as Creative individuals, potential visionaries, artists, producers, organizers, curators and leaders in the field of arts. The festival also tries to create a space for connecting parents, teachers and children by including both generations in creative activities. 
As COVID-19 created a global Lockdown in 2020,'Dramebaazi' took flight internationally, connecting artists and art organizations nationally and internationally through the online medium in this festival. To create a global creative youth community, we have collaborated with organizations internationally, inviting artists from various countries to mentor, train, perform and create at the festival. We continue to grow and create conversations long after the festival is over. 
You can view all our past editions below:
Dramebaazi
Glance at the Previous Years
FOLLOW US ON SOCIAL MEDIA