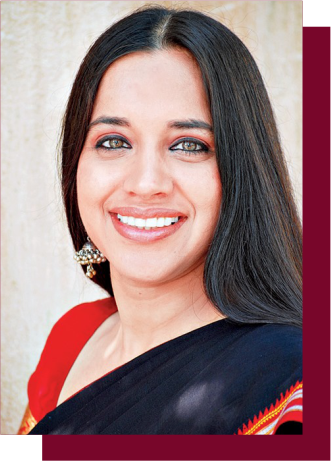 RAMANJIT KAUR
(Director, Performing Arts | Director, Theatre Department)
Ramanjit Kaur is an award-winning Theatre and Film Actor and Director. She is the Founder Director of The Creative Arts and the National Vice-President of Arts Leadership Council, Women's Indian Chamber of Commerce and Industry (WICCI). Trained under guru Padmashree Neelam Mansingh Chowdhry and in the UK, France and Italy, she has performed at Festivals in India and worldwide. In 2002, she founded The Creative Arts, the prestigious theatre Training Institute and in 2011, she created the All-Women Theatre Group. She was awarded the Gold medal in Masters in Music (Inst.) and has won national and international awards like Sangeet Natak Akademi's Ustad Bismillah Khan Yuva Puraskar Award, Sanskriti Award, Uttam Kumar Award and Laadli National Award for Gender Sensitization, the French Embassy Scholarship and The Charles Wallace Award. She acted in Deepa Mehta's 'Anatomy of Violence', 'Heaven on Earth' and 'Fire', Samir Mehanovich's 'Mouth of Hell' and Shalini Raghavayiah's 'Watch the stars for me tonight'. She directed the poetry film 'Silence', which won the Berlin Flash Film Festival award among others.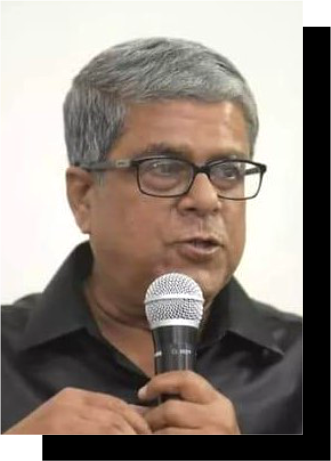 S V RAMAN
(Chairperson, TCAA | Advisory Board | Director, Communication Department)
S V Raman, popularly known as Raju Raman, retired as Programme Director of the Goethe-Institut / Max Mueller Bhavan Kolkata. He is presently Programme Consultant at Victoria Memorial Hall, teaches public speaking / communication / soft skills / film / German at various institutions and is a freelance journalist, translator and interpreter. He is actively connected with several social and cultural organisations in various capacities.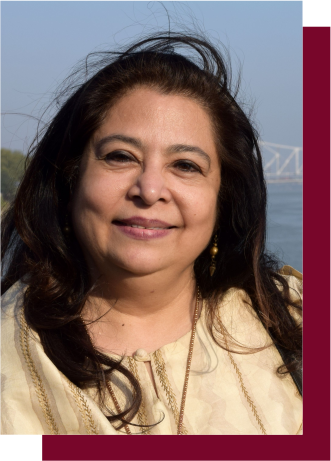 ANJUM KATYAL
(Advisory Board | Director Writing Department )
Anjum Katyal is an editor, writer, translator, critic and educator. She was the Chief Editor of Seagull Books, Calcutta from 1987 to 2006, and Editor of Seagull Theatre Quarterly (1994–2004), the only national theatre journal of its time. She is the author of several books on theatre and performance, and has translated plays and fiction by the likes of Habib Tanvir and Mahasweta Devi. She conceived and edited the online journal Art and the City, and served as Director, Apeejay Kolkata Literary Festival for eight years. She has helped organise exhibitions of contemporary art, and written catalogues for exhibitions by Chittrovanu Mazumdar, K G Subramanyan, Somnath Hore, Manu Parekh, Madhvi Parekh and others. She is currently Curator, NEW festival of arts and ideas, Santiniketan.
SONALI LAHIRI
(Director, Arts@School)
Sonali Lahiri completed her Bachelors in Arts from Loreto College Kolkata and her Master's in English from Indira Gandhi National Open University (IGNOU). She was a lecturer in the Loreto House Teachers Training Department from 1990 till 2005. She joined various Business Management Institutes from 2006 to 2015 after which she served as the Head of the Department for the Loreto House Teachers Training Department from which she retired in 2019. While in school and college, she trained in speech and drama from The Trinity College, London. Currently, she is the Secretary of The Teachers Centre, an NGO that enables in-service teachers through its workshops and contact programs.
FOLLOW US ON SOCIAL MEDIA