GUEST FACULTY - THEATRE DEPARTMENT
ADULTS' COURSES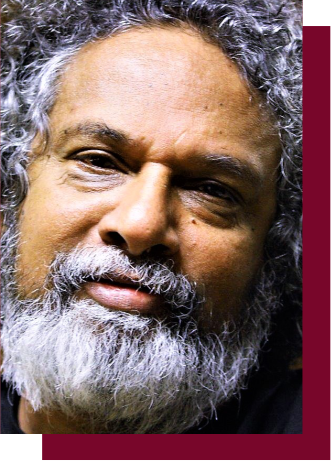 Chandradasan
Chandradasan, Founder and Artistic Director of Lokadharmi Centre for Theatre Kochi, is a designer, director, dramaturg, actor, writer and translator. He designed and directed more than 50 plays that include adaptations of Western and Indian classics like Shakespeare, and other contemporary plays. He improvised and devised productions, comedies, poetry and short story performances, and children's plays in Malayalam, Kannada, Finnish, Hindi, Lithuanian, Tamil, Sanskrit, and English. He is also an academic who has been a guest faculty in various universities and institutes including NSD New Delhi and Bangalore, Rangayana and Mysore along with conducting seminars, workshops and participating in festivals all over the world. He received the Mahindra Excellence in Theatre award (META) for Best Play in 2008, The Kerala State Sangeetha Nataka Academy award for his contribution to theatre in 2004. He is also the recipient of the Fulbright-Nehru Fellowship for Professional and academic Excellence for 2014.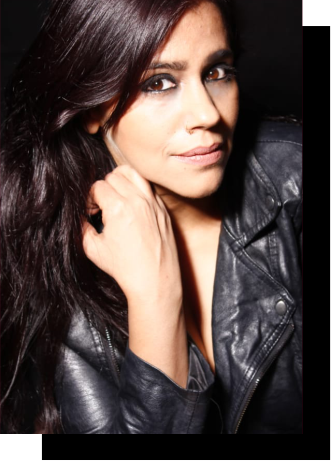 Taranjit Kaur
Taranjit Kaur is an Indian actress and poet, known for her Oscar winning German film Raju. She has worked in many award winning films like Ankhon dekhi and Mouth of hell, a BAFTA nominated film. Her upcoming films are Kafaara and Murder on the road to Kathmandu. Moreover, she is also known for her writing on women issues and her first poem, I'm not a virgin, got more than 4 million views on YouTube along with a great response. Her other poems  like Girls don't make a noise and Happily ever after address issues like sexual and emotional abuse. She is the Co- founder of PadSquad, an initiative started during the lockdown, that works for the menstrual hygiene of women.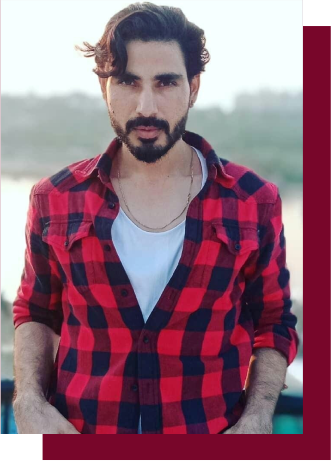 Vansh Bharadwaj
Vansh Bhardwaj is an actor and director with an outstanding oeuvre of his own. He completed his Masters in Dramatic arts from Panjab University and received a gold medal in the same. He is the recipient of the Sangeet Natak Akademi's Ustad Bismillah Khan Yuva Puruskar in 2008. Vansh has worked as an actor and director in productions of theatre companies including The  Company, Ranga Shankara, Holy Theatre, Abhinet, Dark Matter and The Creative Arts Academy. Vansh has worked with Padmashree Neelam Mansingh Chowdhry on 'Naga Mandala' , and the latest 'Black Box'. He has co-directed plays like 'Naked Voices' and 'Bitter Fruit' with Neelam Mansingh for The Company and 'The Dice of Desire' with Ramanjit Kaur, a TCAA production. He has also made his mark as a powerful actor in cinema, some of which include Kesari (2019), Udta Punjab (2016) , Anatomy of Violence (2016), the critically acclaimed Midnight's Children (2012) and Heaven on Earth (2008).
Trina Banerjee
Dr. Trina Nileena Banerjee completed her MA in English Literature from Jadavpur University, and proceeded to complete a Masters of Studies in English at the University of Oxford. She worked on the history of women in the group theatre movement in Bengal between 1950 and 1980 for her PhD. From 2011-2013, she taught at the Theatre and Performance Studies Department, School of Arts and Aesthetics in Jawaharlal Nehru University. Currently, she is the Assistant Professor in Cultural Studies at the Centre for Studies in Social Sciences, Kolkata. Her research interests include gender, performance, South Asian history, political and postcolonial Theatre and theories of the Body. She has been a theatre, film actress, journalist and fiction writer. Her essays and reviews have appeared in national and international journals and her book Performing Silence: Women in the Group Theatre Movement in Bengal is forthcoming from Oxford University Press (India) in 2019-2020.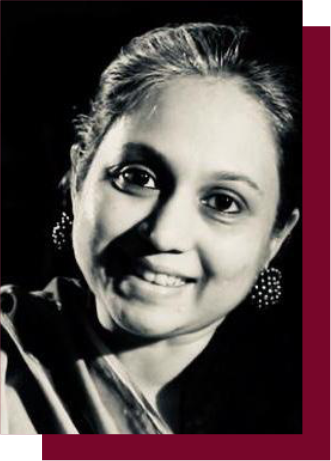 Anubha Fatehpuria
Anubha Fatehpuria is an actor and architect. Recipient of Sangeet Natak Akademi's Ustad Bismillah Khan Yuva Puruskar 2013-14, The Telegraph SHE Awards 2019 and Shyamal Sen Smriti Puraskar 2007, she has worked with stage and screen directors from India and abroad. Trained under late Shyamanand Jalan, she continues to learn the craft with Vinay Sharma. An actor with Padatik Theatre Calcutta since 2002, she is currently Director-Programmes.
Anubha received the Nagpur University Gold Medal for B. Architecture (2001), and interned with Ar. Balkrishna Doshi. Her work is recognised for green practices, and she has a special interest in designing performance spaces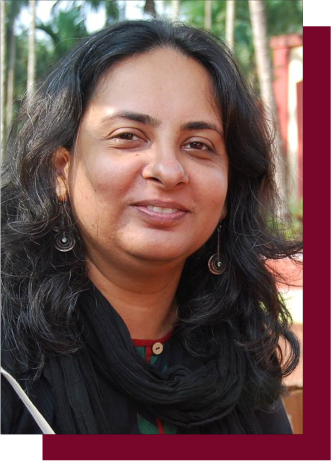 Shaili Sathyu
Shaili Sathyu is the Artistic Director of Gillo Repertory Theatre, an organization that specializes in Theatre for Young Audiences. She has written and directed over ten plays, including &; Kyun-Kyun Ladki, Mister, Jeejeebhoy and the Birds, 'Gulaabo Aur Parizad' and Chidiya Udd!! among others. Since 2003, she has conducted creative drama and theatre workshops for children and teachers across India. Under her leadership, Gillo Repertory Theatre has produced more than 20 plays, staged over 500 shows and reached over 110,000 children in India. Shaili is a recipient of the Ustad Bismillah Khan Yuva Puraskar from the Sangeet Natak Akademi. She has served as the Honorary Secretary of ASSITEJ India chapter (The International Association of Theatre for Children and Young People) for two years.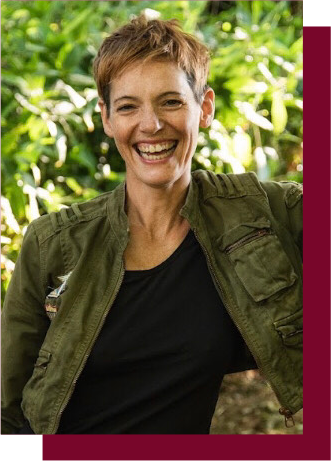 Syv Bruzeau
Syv Bruzeau is a French Butoh dancer who draws her inspiration from Nature, introspective practices and her long experience with illness. She has been studying, performing and teaching Butoh since 2010 and this unique art form has become a support for reflection and transformation. She mainly trained at the Subbody Butoh School in the Himalayas, and attended other trainings by Yukio Waguri, Natsu Nakajima, Atsushi Takenouki, Vangeline, in New York City and Japan. More than a dance, Syv considers Butoh as a re-discovering, healing and liberating process.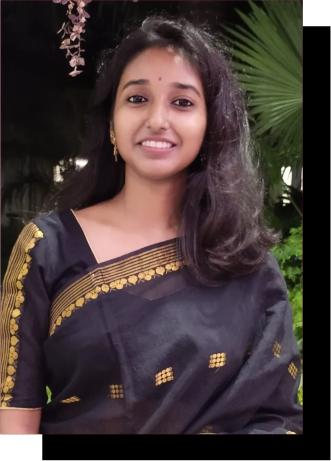 Rashmi Kumari
Rashmi Kumari, the Co-founder of Dramads, is an actor and drama facilitator. 
She is also an NSD Alumna. She was born and brought up in Assam. During her seven years of theatre career as an actor, she participated in more than 15 Stage Productions, has done Participatory plays, Grips play and Forum Theatre as well. As a director she has devised few plays.
She was also part of a research project at Kumbh ka mela in Allahabad for 10 days in 2018.
She started her theatre career from Padatik Cultural Center but in a short period of time she along with her few young theatre friends formed their own group known as "Dramads".
As a theatre artist she has worked with several National and International theatre directors like Alok Chatterjee, Ramanjit Kaur, Daniel A Kelin, Manav Balmiki, Seema Biswas, Sanjoy Ganguly, Ranjan Giri, Ranga Godbole, Vibhawari Deshpande etc.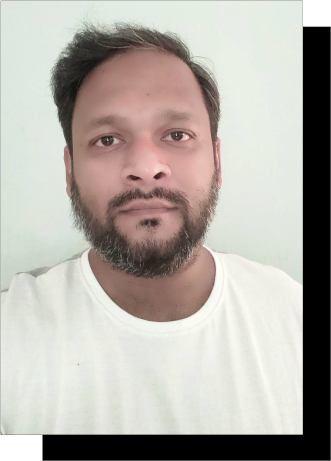 PRASAD DAGARE
Prasad Dagare has been a practicing theatre artist for the past 10 years. He works with Gillo Theatre Repertory, Mumbai as an actor, director and musician. Gillo Theatre Repertory specialises in creating theatrical experiences for young audiences. Prasad has also been associated with Chatrabhuj Narsee School as the Drama teacher and the Coordinator for Performing Arts for the past 5 years. He has over 9 years of experience in engaging with children through creative drama.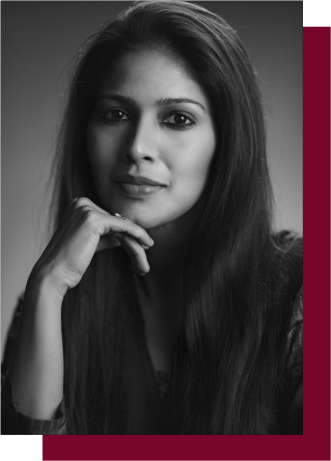 PRACHI SAATHI
Prachi Saathi is a Voice Artist and Bharatnatyam dancer. She has completed her Masters in Bharatnatyam. After training with Shri.Vaibhav Arekar, she was guided by Guru Lata Raman. Presently she is mentored by Smt. Rama Vaidyanathan.
As a Voice Artist, she dubbed over 200 foreign animated characters for the Indian market including Minnie Mouse, Peppa Pig, Little Krishna, and Ariel. She is a graded DD artist and is empaneled with ICCR. Her production 'Ashtaleela' was presented across India and for Navatman in New York. She has conceived multi-style classical dance productions including 'When The Divine Dance', 'Ritumālya' and 'Samanvay'.
She has achieved prestigious titles like ʻShringarmani', 'Nrityashiromani', 'Girnar Ratna', 'Nalanda Nritya' and 'Nipuna' and has performed at spaces including the Royal Festival Hall, London as a part of the dance ensemble of Pandit Ravi Shankar's opera 'Sukanya'.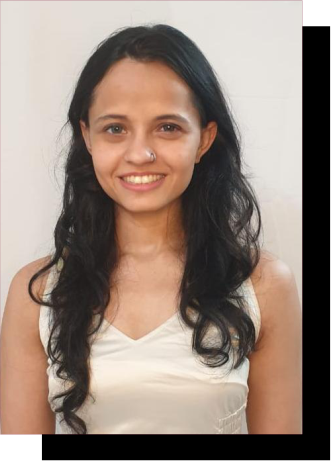 Barkha Fatnani
Barkha Fatnani has been an artist with Gillo Repertory theatre since 2015 and has performed in over 10 plays has been a drama facilitator with Gillo, as well as independently working with schools across Mumbai.
FOLLOW US ON SOCIAL MEDIA