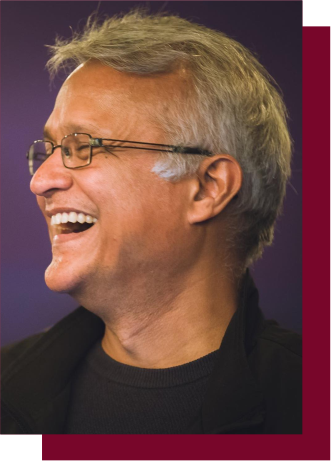 SUNIL BHANDARI
(Poetry Writing Circle | Communication Course)
Sunil Bhandari is a poet disguised as a corporate executive. His book of poetry 'Of Love and Other Abandonments' was an Amazon bestseller. His second book 'Of journeys & Other Ways to Get Lost' was published in 2020.. His poetry podcast 'Uncut Poetry', is a huge hit."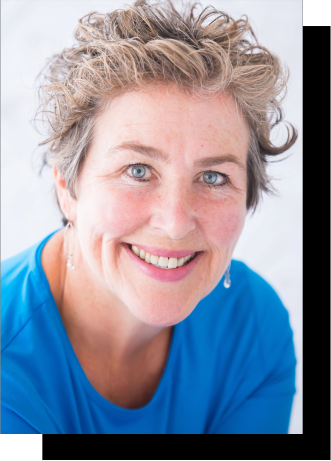 JOCELYN CULLITY
(Facilitator, Prose Writing Circle)
Jocelyn Cullity's Amah & the Silk-Winged Pigeons, set in 1857 Lucknow, won the 2018 American Book Fest Best Book Awards for Historical Fiction. Translated into French and Tamil, the book is also available in India in English with Rupa Publications. Jocelyn's second novel, The Envy of Paradise, was a finalist in the 2020 International Book Awards. Her short stories and essays have been published in the United States, Canada, and India.
Jocelyn is Associate Professor in the BFA in Creative Writing program at Truman State University. She lives with her two children and husband, the film scholar Prakash Younger, in Columbia, Missouri, USA.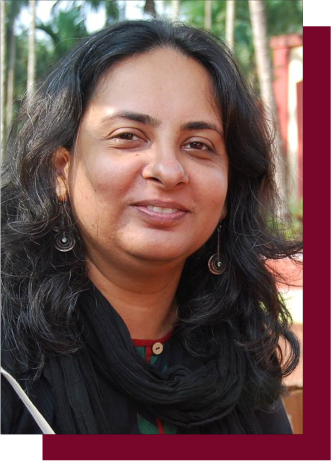 SHAILI SATHYU
( Shaili Sathyu- Childrens theatre - faculty)
Shaili Sathyu is the Artistic Director of Gillo Repertory Theatre, an organization that specializes in Theatre for Young Audiences. She has written and directed over ten plays, including 'Kyun-Kyun Ladki', 'Mister Jeejeebhoy and the Birds', 'She-He-Shey', 'Gulaabo Aur Parizad' and 'Chidiya, Udd!', among others. Since 2003, she has conducted creative drama and theatre workshops for children and teachers across India. Under her leadership, Gillo Repertory Theatre has produced more than 20 plays, staged over 500 shows and reached over 110,000 children in India. Shaili is a recipient of the Ustad Bismillah Khan Yuva Puraskar from the Sangeet Natak Akademi. She has served as the Honorary Secretary of ASSITEJ India chapter (The International Association of Theatre for Children and Young People) for two years.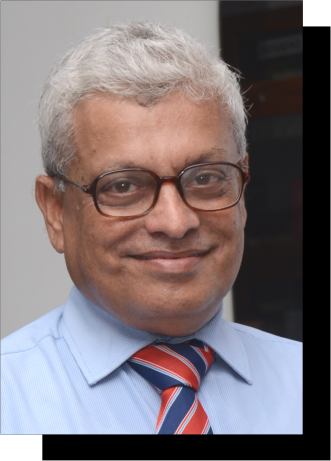 LESLIE FRANCIS D'GAMA
Associate Course Designer, Communication Course
Leslie Francis D'Gama, was formerly Vice President and Head, Trainer Development Group of 
IL&FS Education and Technology Services Limited.  He holds an M.A., a B.Ed, and Diploma in Training & Development from Indian Society for Training & Development and is an accredited FIRO-B Practitioner. He has conducted sessions in Language, Communications, Team work, Management, Leadership and Interpersonal Behaviour at institutions like British Council, M N Dastur, Nicco Engineering, Spencer's Retail, Tata Telecom, Bengal NRI Complex, Luxmi Tea, Bisk Farm, Child Rights and You (CRY) and educational institutions such as Nirma Institute of Technology, Gujarat, IISWBM and Jadavpur University Management College. Earlier he taught English and Mathematics at St. Xavier's Collegiate School, Kolkata for two decades. Currently Leslie mentors the Kolkata development centre of Quantum Inventions (a Singapore based software product company) and assists in learning and development functions across Singapore, Malaysia, Indonesia and India.  He is also deeply engaged in training teachers in Online Education and is a Google Certified Educator.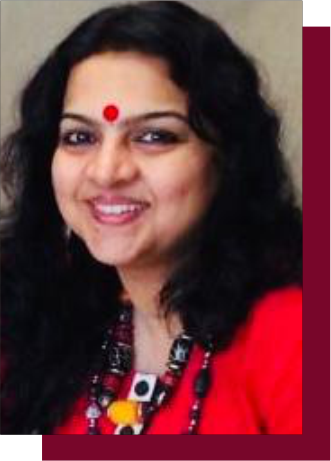 Baisali Chatterjee Dutt
Baisali Chatterjee Dutt is a Writer, Theatre Practitioner and Teacher. She has been a Senior Facilitator, Director and Playwright at The Creative Arts (TCA) for our children's plays for many years. She conceptualised and curated 'Dramebaazi- International Arts Festival for the Young' for three years from 2018. She is currently a Drama Teacher at Sri Sri Academy (Kolkata).
Her poetry has been published in numerous anthologies and magazines, print and online. She is a former columnist for Mother & Baby magazine and a contributor to Parent & Baby magazine. Her latest novella in verse, 'Three is a Lonely Number' was released in 2021. She calls herself a 'domesticated nomad' who tries to raise two teen boys.
SHUKTARA LAL
Shuktara Lal is a drama therapist and counsellor, teacher and theatre director. She privately counsels clients (individuals, couples and groups) and is attached to the NGOs, Kolkata Sanved and CHIP (Children in Pain) as a drama therapist. She has facilitated drama therapy workshops and classes for NGOs and organizations in and outside India. As a theatre teacher, she teaches at The Creative Arts Academy, Garden High International School and The Calcutta School of Music. In addition, she directs and collaborates in different capacities with performing arts groups in the city. Outside of theatre, she writes, and works with the publishing house, Writers Workshop. Shuktara holds an MA in Performance Studies from New York University where her area of focus was examining the therapeutic potential of performance for survivors of abuse who identify as female, for which she received an international fellowship from the American Association of University Women (AAUW). She also holds an MA in English from Jadavpur University.
FOLLOW US ON SOCIAL MEDIA