GUEST FACULTY - COMMUNICATION DEPARTMENT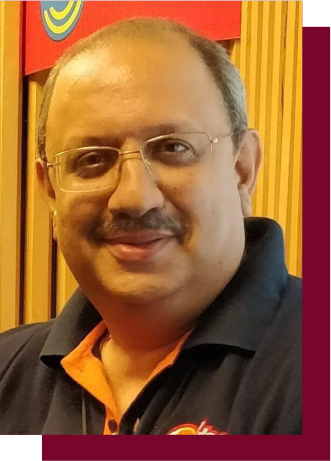 Jimmy Tangree
Jimmy Tangree, the man is a brand by himself.  Known for his infectious energy, warmth and amazing leadership qualities, he is tirelessly    leveraging  the FM Radio scene  in Kolkata for the past two decades. Presently, the  Head of 91.9 Friends FM, Jimmy Tangree  is associated with deejaying, Times FM, Saregama Broadcast,  Red FM and 91.9 Friends FM. He started his career as a DJ in the 1980s and since then he has never looked back.
His signature show Direct Dil Se With Jimmy has an incredible fan base as his deep baritone  has touched million hearts and continues to influence several lives.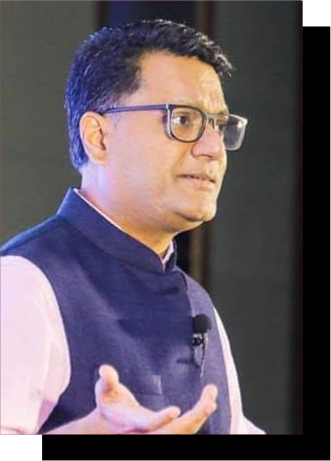 Nirmal Agarwal
Nirmal Agarwal is an Economics graduate from Stanford University, and a respected educationist – having worked with more than 200 schools and thousands of students over the years. He is the founder of Cognix Knowledge Group, which is involved in various educational initiatives including early years education, teacher training, career and college guidance counselling. More than anything else, he is passionate about working with young students to help them realise their dreams and aspirations, and loves to personally coach and counsel students through their career, college, and life journey.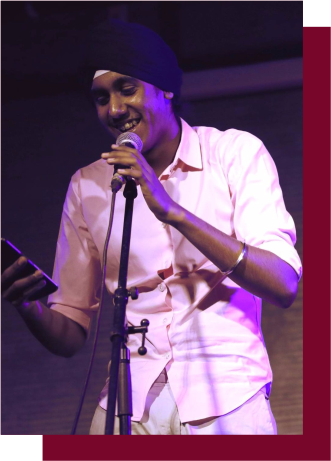 Simar Singh
Simar Singh is a performance poet who founded his poetry company UnErase Poetry when he was  17. Since then, Simar Singh has been proactively promoting  Performance Poetry online. His efforts have gained raging traction in the literary as well as the social media community.
His YouTube Channel, UnErase Poetry with a collection of  intense, thought provoking poems by diverse poets has one million subscribers.
 Some of his impressionable poems that UnErase Poetry has curated include How To Be A Man, The Legal Rapist and Instagram.     
 He likes to call himself a 'born rebel' who is leaving an indelible impact in the digital poetry scene.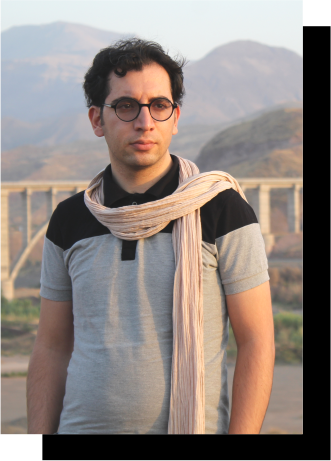 HAMED SOLEIMANZADEH
(FACILITATOR, FILMMAKING COURSE, COMMUNICATION DEPARTMENT)
Hamed Soleimanzadeh is a film critic, filmmaker, actor, author and a university professor. He is the official member of Iranian Short Film Association (ISFA) and has been part of Selection Committees and Juries of many national and international film festivals including SCHLINGEL International Film Festival (Germany), Isfahan International Film Festival for Children & Youth (Iran), River International Film Festival (Italy), Seoul Guro Youth Film Festival (South Korea), Kolibri international film festival for children and adolescents (Bolivia), Dytiatko International Children Media Festival (Ukraine), Hero and Time International Film Festival (Russia) among others. He was the Head of the International Department of the 31st International Film Festival for Children and Youth and the 31st Iran International Academic Theatre Festival. He has made six short films and his publications include 'Daily Deliriums of the Sleeping Man' & 'A Cinema in Iran: Sohrab Shahid Cinema' and 'A Glimpse into the History of French Cinema'.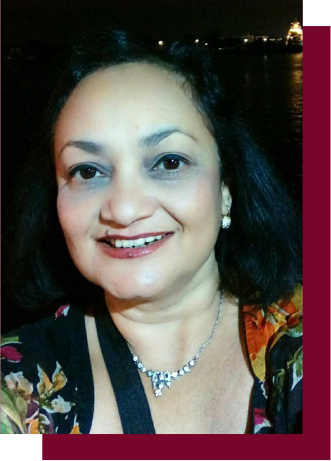 Piali Ray
Piali Ray is a freelance teacher of English, a Public Speaking trainer and a theatre practitioner.
Piali Ray is a freelance teacher of English and a Public Speaking trainer. She has also been a successful theatre practitioner in the city for more than three decades – as an actor, director and teacher of Drama. Her portrayals of Eliza Doolittle in "My Fair Lady" or of Draupadi in Peter Brook's "Mahabharata" were highly rated. Her role as Claire Harrison, a tetraplegic who fights for euthanasia in Brian Clark's "Whose Life Is It Anyway"- a play that she also directed in 2018 – won her critical acclaim. In 2020, she acted in and directed "Dear Liar", a play by Jerome Kilty.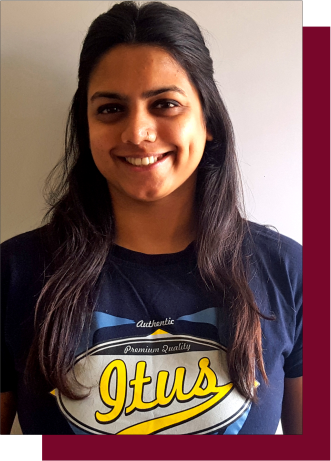 Pooja Wagh, French Coach holds an experience of more than 15 years in the field of Teaching. She completed her MBA in Finance, and has a Double Diploma in French Language and Business French. She has conducted sessions in Language Learnings through the innovative mediums of Arts, Culture, Theatre, Travel and Cuisine. She is involved in the Leadership Team in Pune's esteemed Business Networking Team. She has also been part of a training program PROFLE+ focusing on strengthening professional skills with the help of tools and frameworks. 
Currently she holds a Founder position at her French Language School wherein she contributes to setting of curriculum and online training techniques to improve the performance of the students appearing in competitive DELF/DALF examinations and Immmigration exams. She also enjoys training Children courses with various interactive modules and is a Google Certified Educator.
FOLLOW US ON SOCIAL MEDIA