GUEST FACULTY - WRITING DEPARTMENT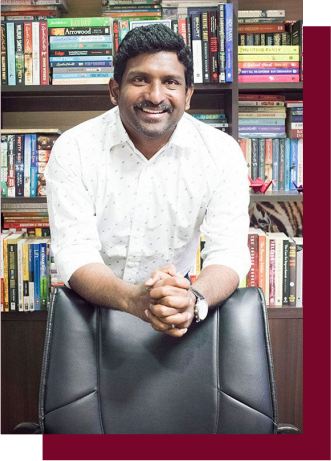 Ananth Padmanabhan is Chief Executive Officer of HarperCollins Publishers India. Ananth joined HarperCollins in 2015, after having spent over 18 years at Penguin Random House, most recently as its Senior Vice President for Sales. Prior to publishing he worked at a bookstore in Chennai, India, between 1992 and 1997 where he discovered his love for books. Ananth has served on the Executive Committee of the Association of Publishers in India (API). He is a published author and photographer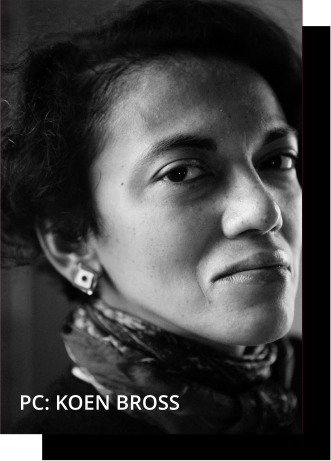 Karthika Naïr
Karthika Naïr is the author of several books, including Until the Lions: Echoes from the Mahabharata, a reimagining of the Mahabharata in multiple voices, which won the 2015 Tata Literature Live Award for Book of the Year (Fiction), and the principal scriptwriter of shows such as choreographer Akram Khan's DESH (2011). The performances she has scripted and co-scripted have been staged at venues across the world, including Palais des Papes (Avignon), Esplanade (Singapore) and Lincoln Center (USA). Also a dance enabler, Naïr's closest and longest association has been with Sidi Larbi Cherkaoui as co-founder of his company Eastman.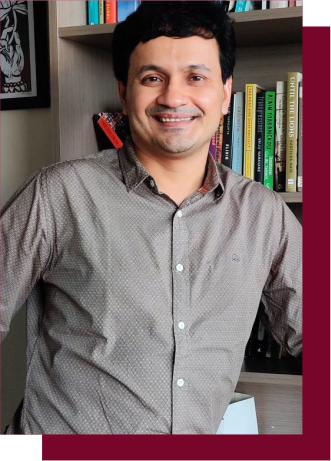 Saikate Majumdar is the author of three novels: The Scent of God (2019),  one of Times of India's
"20 Most Talked About Books of 2019", The Firebird (2015), and Silverfish (2007). He has also published a book of literary criticism – Prose of the World (2013), a general nonfiction book on higher education – College: Pathways of Possibility (2018), and a co-edited collection of essays – The Critic as Amateur (2019). He has taught at Stanford University, was named a Fellow at the Humanities Centre at Wellesley College, and is currently Professor of English & Creative Writing at Ashoka University.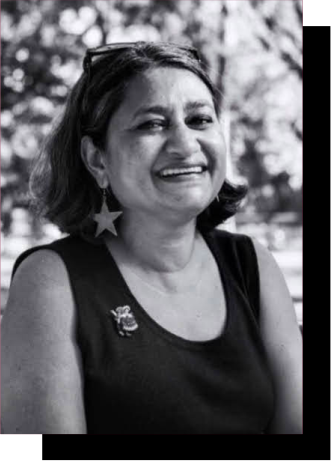 Jayapriya Vasudevan
Jayapriya Vasudevan has over twenty years experience of working in publishing,  during  which she has worked on several aspects of publishing – from editing to sales and distribution. Spotting a gap  in the market, she and a partner set up India's first bookstore cafe in Bangalore. In 1997 Jayapriya founded Books@Jacaranda literary agency. Under her leadership Jacaranda has continued to grow its diverse list of authors. Jayapriya has spoken at literary festivals all over Asia, from Istanbul and India to Manila and Singapore and further afield.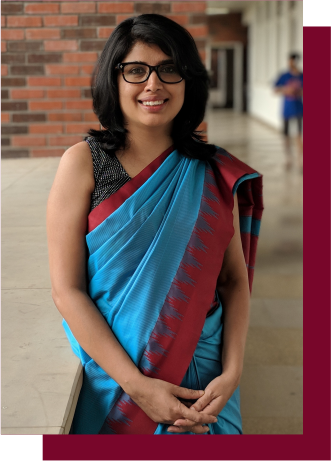 Sumana Roy is the author of How I became a Tree, a work of nonfiction, Missing: A Novel, Out of Syllabus: Poems and My Mother's Lover and Other Stories, a collection of short stories. She teaches at Ashoka University.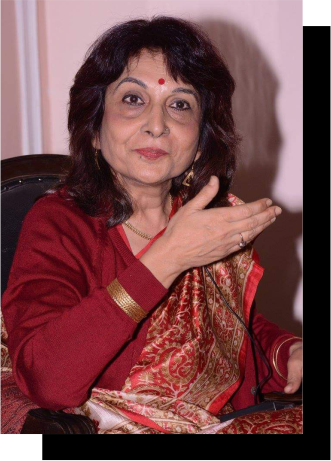 TILOTTAMA THAROOR
Tilottama Tharoor completed her M.A from Delhi University and PhD from New York University (NYU). She is currently Clinical Associate Professor at NYU and teaches World Literatures, Arts and Cultures, Global Women's Writings and Rights, South Asian Cultures, Postcolonial Theories and Writings, British and World Fiction.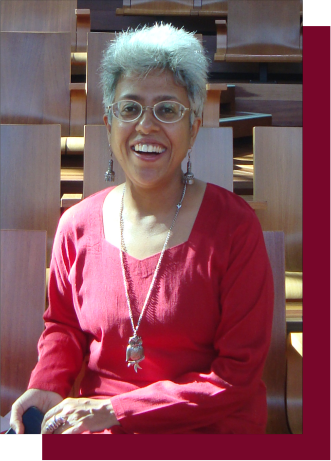 Sampurna Chattarji is a writer, translator, editor and teacher. Her eighteen books include a short story collection about Bombay/Mumbai, 'Dirty Love' (Penguin, 2013); two novels 'Rupture' (2009) and 'Land of the Well' (2012), both from HarperCollins. Her translations of Joy Goswami's poetry were published by Harper Perennial. Among her eight poetry titles are 'Over & Under Ground in Mumbai & Paris' (Westland-Context, 2018), the result of a collaboration with Karthika Naïr; and 'The Bhyabachyaka and other Wild Poems' (Scholastic, 2019), which she co-authored with Welsh author, Eurig Salisbury. Her translation of Sukumar Ray's poetry and prose, 'Wordygurdyboom!' is a Puffin Classic. Sampurna is Poetry Editor for The Indian Quarterly and teaches writing to design students at IIT, Bombay.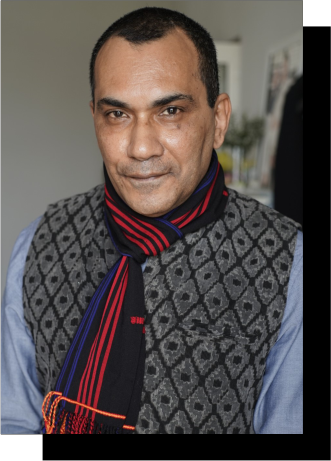 Sudeep Chakravarti
Sudeep Chakravarti's latest work is Plassey: The Battle that Changed the Course of Indian History. He is the author of several other works of non-fiction, including The Bengalis: A Portrait of a Community, Red Sun, Highway 39, and Clear.Hold.Build, on business and human rights in India, which received the Award for Excellence at Asian Publishing Awards 2014; three novels (Tin Fish, The Avenue of Kings and The Baptism of Tony Calangute); and several short stories and essays. His work is translated into several Indian and European languages. His next work, The Eastern Gate, will be published in January 2022. Sudeep is also among India's leading independent columnists and commentators on matters of conflict and conflict resolution, and the convergence of business and human rights. Sudeep's major interest away from writing and media remains marine conservation.
Karuna Ezara Parikh is a poet and writer, former television anchor and model known widely for her activism. She studied Journalism, Film & Broadcasting at Cardiff University. Her writing has featured in Vogue, Wire, Outlook, Tehelka, Firstpost, Open and Lonely Planet. Her novel The Heart Asks Pleasure First released with Pan Macmillan India this September.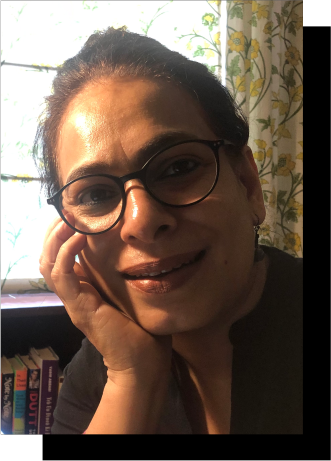 Mimi Choudhury
Mimi Choudhury has been a publishing professional for two decades, having worked at senior editorial positions at leading presses Macmillan India, Sage Publications, Oxford University Press, and Orient BlackSwan. She has commissioned academic and semi- academic books across a range of subjects, and headed social sciences publishing at Orient Blackswan. She has been especially passionate about books with direct contemporary relevance—on politics, history, society, and culture. In keeping with this interest, she chose to move from publishing books for a largely niche audience to those with potentially wider readerships; Mimi believes now more than ever in the importance of commissioning domain experts to also write for informed audiences in an accessible, non-specialist style.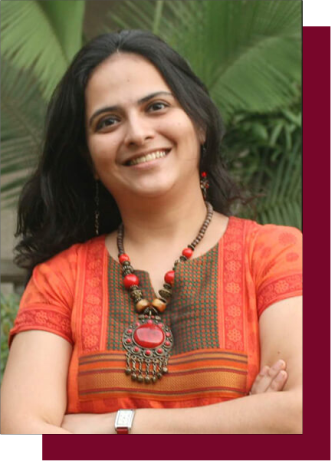 Preeti Vyas is the President and CEO of Amar Chitra Katha Private Limited, publishers of the iconic Amar Chitra Katha comics, Tinkle magazine and National Geographic India. She is also the Founder of FunOKPlease Publishing that creates contemporary Indian content for children. Through her 25-year-long career, she has been a retailer, publisher, editor, author and entrepreneur. Preeti is a seasoned bibliophile who believes the solution to any problem in life can be found within the pages of a book somewhere. She believes passionately in the power of children's books to shape the future of India and the world. She is a practicing Buddhist and lives in Mumbai with her 11-year-old son, fantasy fiction enthusiast, Neel.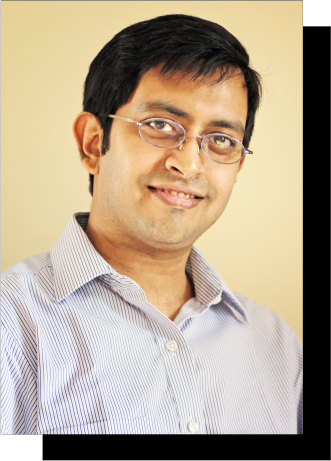 Bhaskar Chattopadhyay
Bhaskar Chattopadhyay is an author, translator, columnist and screenwriter living and working in Bangalore. He has written over a dozen books that have been published by Penguin Random House, HarperCollins, Hachette etc. Bhaskar has written five original novels so far, creating the popular fictional detective Janardan Maity. Three of his novels have been optioned for screen adaptation. One of his short stories and one of his scripts are being made into feature length films. He has translated such authors as Rabindranath Tagore, Premchand, Bibhutibhushan Bandyopadhyay, Satyajit Ray, Shirshendu Mukhopadhyay, Tarashankar Bandyopadhyay, Rajshekhar Basu, Upendra Kishore Ray, Moti Nandi, Narendranath Mitra, Premendra Mitra and Hasan Azizul Huq. Bhaskar has worked extensively in researching the life and works of Satyajit Ray. His translated anthology '14: Stories That Inspired Satyajit Ray' became a best-seller. He has also novelized Satyajit Ray's landmark 1966 film 'Nayak'. He is currently working on a book on the cinema of Satyajit Ray.
CHILDREN'S WRITING COURSE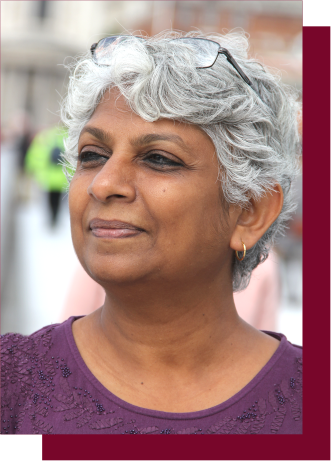 ROHINI CHOWDHURY
(Facilitator, Children's Writing course)
Rohini Chowdhury is an established literary translator and the author of several children's books. Her published writing, in Hindi and English, covers several literary genres including translations, fiction and non-fiction. She is published by Penguin Random House India, Scholastic India, and Rupa Publications. Rohini primarily translates from pre-modern and modern Hindi into English. Her most recent translation is Tulsidas's Ramcharitmanas, a sixteenth-century retelling of the story of Ram, unanimously regarded as the greatest achievement of Hindi literature. Committed to the promotion of literacy amongst children, Rohini used her extensive experience in the field to run online creative writing classes for children across the UK during the recent school closures. She has also participated in Microsoft's 'Skype in the Classroom'  online education initiative, conducting creative writing classes in more than twenty schools across the Americas, Europe, Africa and the Middle-east.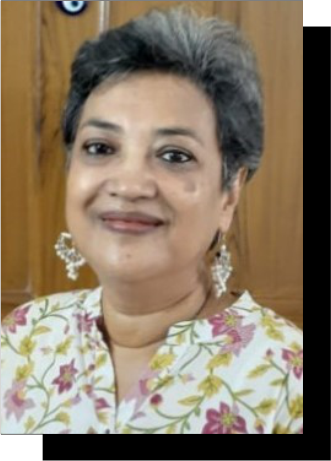 Sarita Dasgupta taught English in junior and middle school, and was an Examiner (Asia Panel) with Trinity College London for their Graded Examinations in Spoken English (GESE). She is now a writer, whose Rainbow Reader series of English Literature and Language text and work books have been the prescribed texts for Classes I to IV in all the schools under
the Meghalaya Board of School Education since 2018-19. The text books all contain original stories, poems and essays which promote values such as gender equality; respect for all people, animals and Nature; and our responsibility towards preserving our heritage and the environment. Ms Dasgupta was a member of the Indian Council for Child Welfare (Tinsukia, Assam chapter) while she lived in Assam. She also took an active interest in the Adolescent Girls' Clubs on the tea estates, and is currently a UNICEF sponsor.
FOLLOW US ON SOCIAL MEDIA