DRAMEBAAZI (2020)
International Children's Theatre Carnival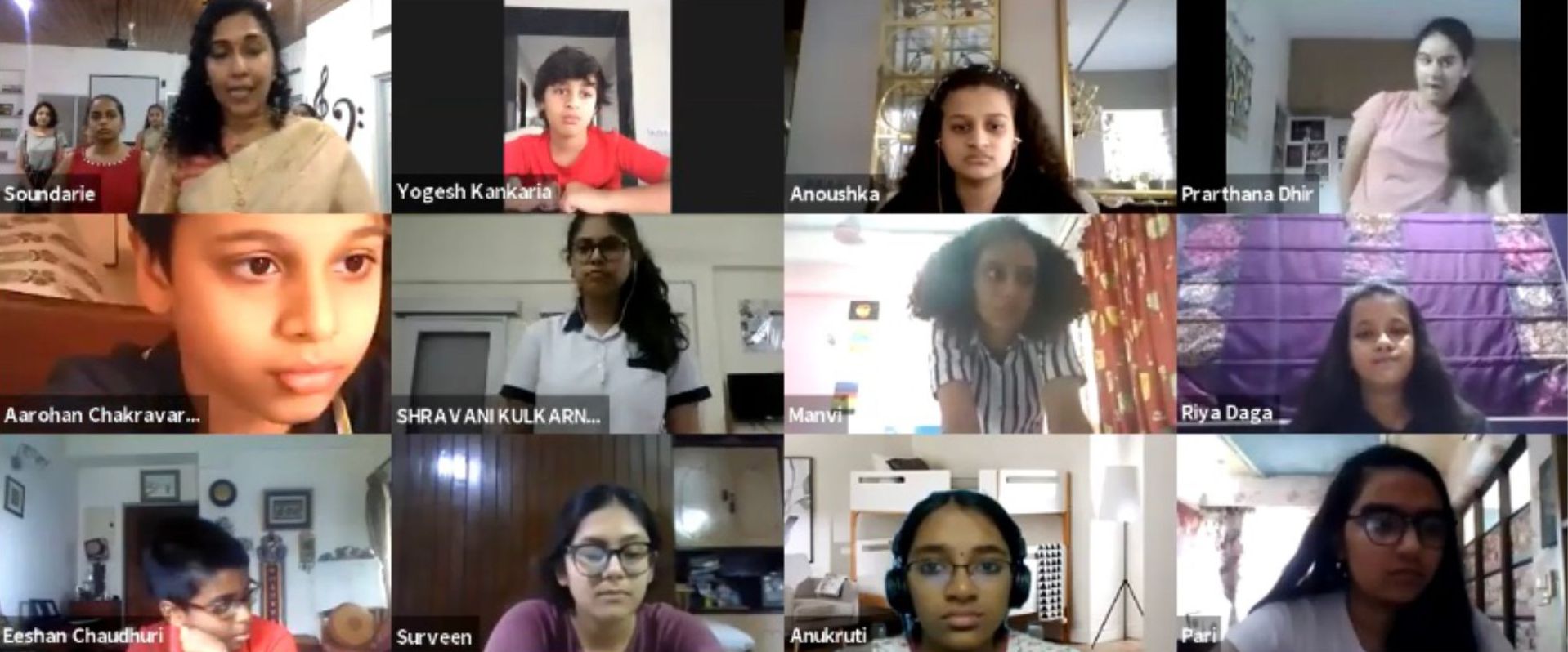 About
Dramebaazi 2020, Season 3, the launch event of the Arts Leadership Council, Women's Indian Chamber of Commerce and Industry (WICCI),  hosted jointly by both The Creative Arts Academy as well as the Arts Leadership Council, WICCI,  made its debut for the first time as an international online arts  festival. The seven day long festival between 31st July and 2nd August, had  'Environment and Empathy' as its Season 3 theme.
The Creative Arts Academy partnered with 20 international organizations, including the  British Council, Australian Consulate (Kolkata), De Montfort University (UK), International Children's Film Festival (Iran), Rose Theatre (USA), BergOriginals, TopNaach and WMUH Radio Station – Muhlenberg College (USA), Sofa Shakespeare (USA), Soul Sounds (Sri Lanka), Imaginate Theatre (UK), Lee Thompson Puppeteer (UK), Sangeet Foundation (UK), among others to host the festival.
With 4 Webinars and 24 workshops and performances and  a total of 28 Events, the festival was one of the Largest Online Theatre Festivals for the Young, in the World, in the time of COVID-19. International participants and audience of all age groups, from 7 countries namely, India, UK, USA, Australia, Iran, Bangladesh, Sri Lanka thoroughly enjoyed the festival. 
More than 400 registered Participants, along with 35 schools and also organisations working with the young with special needs attended the workshops and performances and The Academy managed to touch the hearts of more than 30,000 people across the globe, irrespective of whether they were 5 year old children or 70 year old adults!
You can find the links for all 4 Webinars as a part of the International Arts Summit, 2020 as well as the Inaugural Event:
1. Webinar 1:
"ARTS IN EDUCATION "PRACTICE, PERFORMANCE AND PEDAGOGY": https://www.facebook.com/778557532/videos/10158762876842533/
2. Webinar 2:
"ARTS IN EDUCATION "CURATING , CREATING AND FOSTERING ARTS": https://www.facebook.com/watch/?v=708017943389428
3. Webinar 3:
"NEW AGE ART FORMS THAT DEFINE CONTEMPORARY AGE": https://www.facebook.com/watch/?v=916780735474317
4. Webinar 4:
"LEGAL AWARENESS IN FOSTERING ARTS LEADERSHIP": https://www.facebook.com/watch/?v=909290999568524
Inaugural Event of Dramebaazi 2020 and Launch of Arts Leadership Council, WICCI: https://www.facebook.com/778557532/videos/10158775281942533/
Gallery
FOLLOW US ON SOCIAL MEDIA