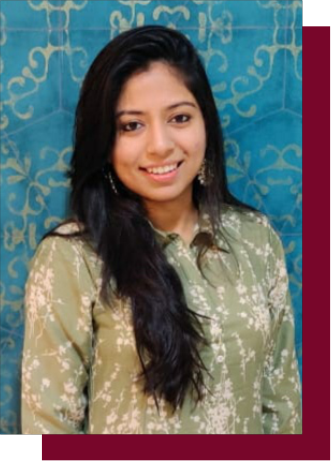 SHUBHA BANGUR
(Head, Creative Movement Therapy)
Shubha Bangur completed her Masters in Applied Psychology under the University of Calcutta specialising in Industrial Psychology. She completed her PG Diploma in School Counselling and trained in Dance Movement therapy from TISS. She completed her Odissi Prabhakar from Prayag Sangeet Samiti, Allahabad. In 2015, she launched "Catharsis -emotional release through movement for the body, mind, and soul". She won the 2018 Grant from Marian Chace Foundation, American Dance Therapy Association, launching 'Through the eyes of dance' a documentary on the work of Dance Movement Therapists. She is currently the Dance Movement Therapy Facilitator at Care Continuum, guest lecturer at the Rabindra Bharati University for Performing Arts Therapy, guest lecturer in School Counselling (Calcutta University), and a Dance Movement Therapist at Mahadevi Birla.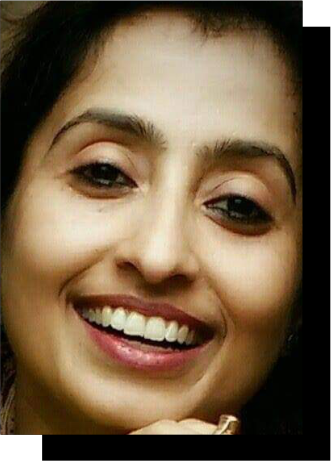 DEBASHREE BHATTACHARYA
(Head, Kathak Dance Department)
Debashree Bhattacharya is trained in kathak under Padmashree Smt.Rani karnaa. She is the Co Founder of Ranan Performance Collective and the Secretary of her Guru's Academy Samskritiki Shreyaskar. She has been heading Brindar for twenty year and holds a Sangeet Prabhakar from Prayag Sangeet Samiti. An A grade solo artist for Kolkata Doordarshan, she is registered with Indian Council for Cultural Relations and the Eastern Zonal Cultural Centre. Along with performing in countries all over the world, she has performed for prestigious institutions like the Sangeet Natak Akademi, NCPA and Kathak Kendra and in festivals all over India like the Khajuraho, Konarak and Nishagandhi festivals. She has conducted workshops in different schools and colleges in London, Wales and all over India under Spic Macay, ERCEN and Junoon (Mumbai).
FOLLOW US ON SOCIAL MEDIA