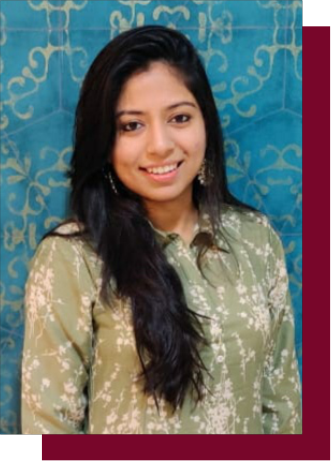 SHUBHA BANGUR
(Head, Creative Movement Therapy)
Shubha Bangur holds a master's degree in Applied Psychology from the University of Calcutta. She has undergone her advanced training in Dance Movement Psychotherapy in India and has also been a part of the Dance Movement Psychotherapy summer school 2017 at the University of Roehampton. She is a trained Indian classical dancer as well. She started her work in Dance Movement Psychotherapy by launching "Catharsis -emotional release through movement for the body mind and soul" in the year 2015. She is also the Vice Principal of Vasundhara Academy for Performing Arts. She has also been the curator and has launched the very first dance for health festival in India, Inner Rhythm, 2021. Shubha is the Marian Chace Foundation, American Dance Therapy Association, grant winner year 2018 which led her to launch her movie "Through the eyes of dance" a documentary film on the work of dance movement therapy practitioners with the visually impaired and blind residents of Premasree. She has written a paper, "Dance Movement Therapy in Parkinson's Disease – rehabilitation with environmental enrichment which has been published in the international journal of Bodywork and Movement Therapies.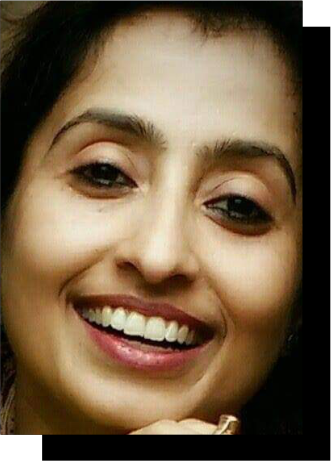 DEBASHREE BHATTACHARYA
(Head, Kathak Dance Department)
Debashree Bhattacharya is trained in kathak under Padmashree Smt.Rani karnaa. She is the Co Founder of Ranan Performance Collective and the Secretary of her Guru's Academy Samskritiki Shreyaskar. She has been heading Brindar for twenty year and holds a Sangeet Prabhakar from Prayag Sangeet Samiti. An A grade solo artist for Kolkata Doordarshan, she is registered with Indian Council for Cultural Relations and the Eastern Zonal Cultural Centre. Along with performing in countries all over the world, she has performed for prestigious institutions like the Sangeet Natak Akademi, NCPA and Kathak Kendra and in festivals all over India like the Khajuraho, Konarak and Nishagandhi festivals. She has conducted workshops in different schools and colleges in London, Wales and all over India under Spic Macay, ERCEN and Junoon (Mumbai).
FOLLOW US ON SOCIAL MEDIA