When We Go Sailing
A play based on the Refugee Crisis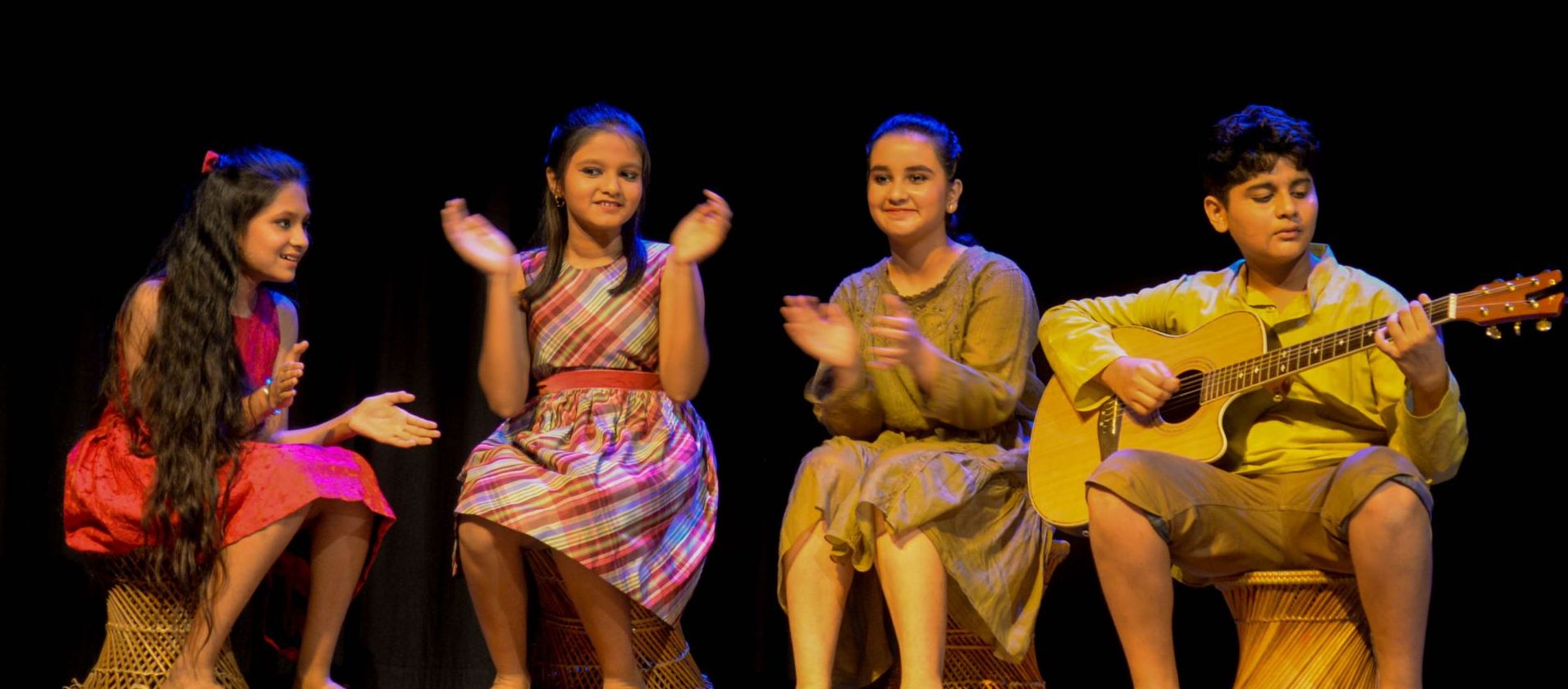 Directed and Written by: Baisali Chatterjee Dutt
We live in a world that is increasingly governed by social media. As such, we are exposed to events from all the corners of the world on a non-stop basis. This also means our tech-savvy children are too. They are equally exposed to and thus, aware of, world affairs – the good, the bad, the bold, beautiful, cruel and ugly. Try as we might, we can only shield them for so long.
After two years of Shakespeare, I thought it was time our students took a look at current events and their effects on those in their age group. One of the more prominent tragedies of the past few years is the refugee crisis and as always, the worst affected, have been the children.
There has been no escaping the utter devastation and displacement that has already taken place and continues to take place. Videos and live streaming of bomb blasts, children being rescued from rubble, bodies washing up on shore, families being torn apart, refugees streaming into camps – we've seen it and shared it all.
It got me thinking, however, with this constant barrage of visual documentation, are we in danger of becoming apathetic to the situation? I didn't want it to be. I wanted to make sure our children were aware. And empathetic. I wanted them to consider these questions:
When all the doors seem to be closed, the windows jammed and hope just a meaningless, four-letter word, where and how does one look for the light at the end of the tunnel?
In the midst of utter chaos and confusion, how does one cope – especially if the 'one' in question is a child?
What does freedom taste like?
What is happiness?
Who is a refugee?
The idea was not just to challenge the children, but also to open their eyes to what is happening in their world. And what better way to introduce children and to sensitise them to global issues and the ills of the world, than through art –performing as well as creative? Now, more than ever, art has become an essential part of our existence. Art can no more just be a means of entertainment but also, education. Art will make kinder children who grow into sensitive adults. Art will heal the world.
Writing this play has not been easy. Being just an observer to these monumental events, I would sometimes wonder if I had the right to write about an issue that I am so far removed from. And then I remembered, that if an issue moves an artist so strongly that she can't but create, then she must put her nose to the grindstone and channel the chaos.
Helping me to keep calm and carry on as I went through the throes of writer's bloc and directorial angst, were my pillars of strength – RamanjitKaur, ShuktaraLal, ParammeetShergill and VineetaBothra. But most of all, my inspiration to continue also happens to be the backbone of today's play – your children.
Gallery
FOLLOW US ON SOCIAL MEDIA