SNOW WHITE AND THE SALINE CURSE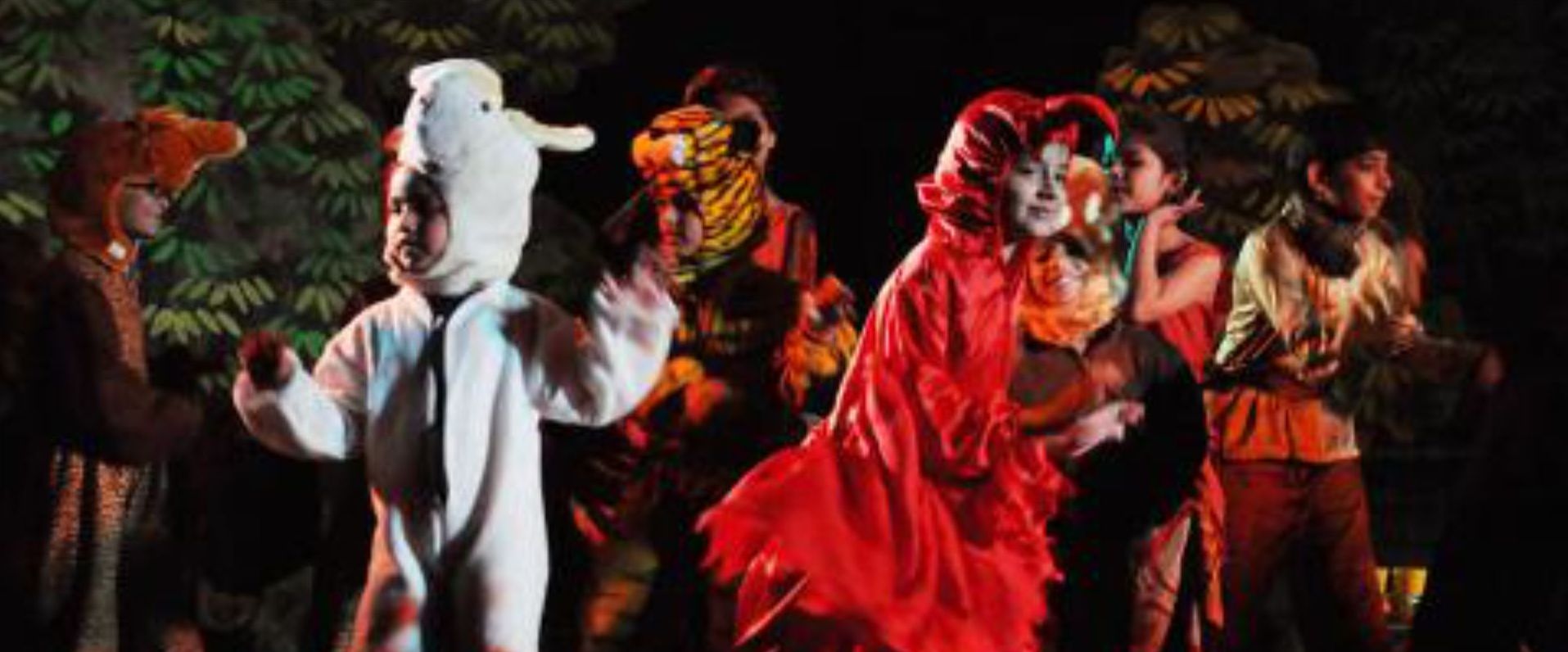 Directed by: Ramanjit Kaur
Written by: Sangeeta Jaisingh-Bapuli
The Creative Arts has been involved with bringing forth environmental issues since the past two years. In 2007, we performed three short plays about various aspects of the environment and global warming. This year we wanted to bring to the audience environmental issues concerning Sunderbans. How does one involve children or make them understand such an intense issue..? We thought the best way is to bring it to them through a Fairy Tale.
'Snow White and the Saline Curse' is inspired by the German Playwrights Grimm Brothers' fairy tale Snow white and the Seven Dwarfs.
Director's Note by Director's Note by Ramanjit Kaur of TCAA is in collaboration with Goethe Institute, Kolkata our four years old to change to our four year olds Dr. Volker and Mr. Raman found the interweaving of the fairy tale with the environment issue quite interesting. And we hope to work towards a collaborative project of interweaving of fairy tales with real life issues and exploring these fairy tales in the context of our present day life, while taking inspiration from Grimm Brothers' Fairy Tales.
The children, as is the case always at TCAA, have created their own characters and their characterizations. Infact, the playwright, Sangeeta, felt inspired and charmed by the different personality traits children showed. In the last production, it was an achievement for us to see even our four years old remember their cues and the dialogues and carry their roles with élan. This year, I have tried to give them physical training also along with speech and you will see the beginning results of this in the performance.
The play shows how the queen has had Snow White thrown into the land of the Saline curse. The animals find her and bring her to the Dwarfs cottage. The Dwarfs are constantly working to save this land from drowning. Finally, Nani unfurls the story of how Snow White has reached there. The Queen, in her venomous rage tries to kill Snow White twice, while disguised as an old woman and then a fisherwoman. But Snow White is saved every time. Snow White feels sad about the plight of the animals and the destruction of flora and fauna of this land. The Prince, who fell in love with Snow White at the first sight, finally gives a solution to save this land and everyone rejoices.
Director's Note by Ramanjit Kaur
Gallery
FOLLOW US ON SOCIAL MEDIA