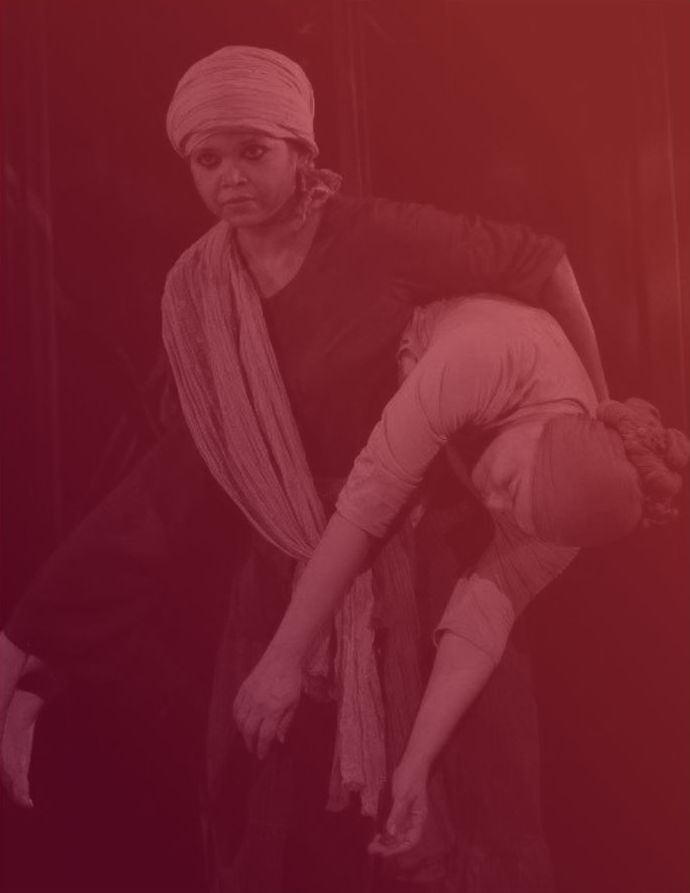 Director: Ramanjit Kaur
Like everyone else, my thoughts and actions are effected by what is happening around us… I am constantly looking for answers to the questions that crop up in my mind; searching for the various 'why's whose 'because' I can rarely find… My art, like any other artist's, is a journey to continuously delve deeper within myself and the circumstances around, to dig for the deepest layer that could be the root cause for something.
Our all-women production of 'Beyond Borders' explores boundaries of nationality, caste, colour, ethnicity, gender, body and mind.
Geographical borders created by man can be seen… Religious borders can be debated…but maximum devastation happens by the boundaries that humans create within their minds.
Each boundary that we create – is it a figment of our imagination, is it our insecurity, our envy, our greed, our hunger for power, our pent up anger or simply our inability to understand a point of view that is different from us…?
'Beyond Borders' addresses these issues and questions whether these boundaries are more important than humanity itself.
We have researched extensively and collected personal accounts, oral stories and have also taken excerpts from the works of different writers and poets like Neal Hall, Warsan Shire, Bertolt Brecht, Tasleema Nasreen, W.H.Auden, A. Revathi, Sujata Prashar, C.P. Cavafy, Om Prakash Valmiki, Benjamin Zephaniah, Lonnae O'Neal Parker, Mamta Kalia, Gulyan and others.
Original Music Score: Tanmoy Bose and I have collaborated once again…And Tanmoy has created an original music soundscape for the production.
Elements: The production has used elements of visual imagery, stills and light design extensively to bring forth the emotions.
Director's Note by Ramanjit Kaur
Gallery
FOLLOW US ON SOCIAL MEDIA